Plantronics Mirage Headset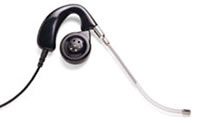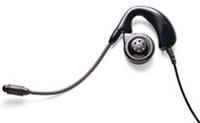 Adapter Required
The Mirage headset is stylish and unobtrusive, with a sculpted shape that fits perfectly behind either ear, eliminating the need for a headband.

It is so light, users will hardly know they are wearing it.

For added comfort, a receiver that swivels at a touch rests lightly on the side of the ear.

Mirage headsets are ideal for executives, sales offices, and help desks, as well as technical helplines, credit control, call centers,and telemarketing.
The noise-cancelling model has all the features of the standard Mirage headset, but uses a unidirectional noise-cancelling microphone mounted on a flexible stem in place of the trademark clear and curved Plantronics voice tube.
---