Garrett's NEW Sea Hunter Mark II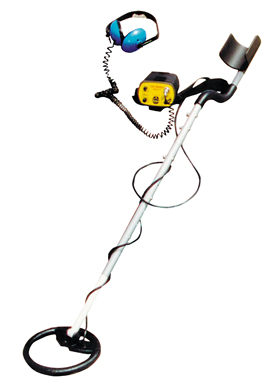 Find more rings and less trash with Garrett's new Sea Hunter Mark II. The Mark II boasts a unique, groundbreaking technology in the form of a patented Discrete Trash Elimination mode that discriminates unlike any conventional pulse induction (PI) detector.
Avoiding trash at the expense of valuable targets has long been a problem of conventional PI detectors.
But now, thanks to the microprocessor-driven, Sea Hunter Mark II, you can exclude trash items from detection with little or no effect on targets with a similar conductivity. This sophisticated detector boasts an enhanced discrimination mode, in addition to a standard one, which enables it to differentiate between targets precisely. Simply switch on the Sea Hunter II's Discrete Trash Elimination mode, set the dial to eliminate pull tabs from detection and you'll still receive signals from most thin gold rings. This unique search mode helps you to zero in on valuable treasure without digging up a lot of trash.

---